AT GRIZZLY, SERVICE RUNS DEEP
.
We launched our oilfield equipment shop because we saw a clear need in the industry. As we continue to grow, we've stayed laser focused on building win-win relationships with our team, clients and partners.
DISCOVER WHY WORLD-CLASS CLIENTS "GO GRIZZLY".
Grizzly Manufacturing, Inc. is a trusted name in industrial equipment refurbishment. With decades of combined expertise, we're the go-to partner for oilfield services companies and oil and gas operators ready to get peak performance from their assets. We understand the complex needs of oil and gas operations, and we leverage that "boots on the ground" experience to deliver industry best equipment refurb, fabrication, restoration, maintenance and custom equipment design. And when our clients need other help—staffing or flexible financing solutions, for example—we use our agility to help them get the job done. We deliver that expertise while staying humble, approachable and proudly blue collar.
Technical expertise is the lifeblood of any equipment solutions company. But all the experience in the world can't make up for a lack of service. At Grizzly, we deliver both in spades. Read more about the service gap we saw in the industry and our approach to helping our world-class clients reach peak performance.

We're open and honest every step of the way, from in-depth contracts and transparent pricing to on-time final delivery.

We leverage our innate creativity, and our strong portfolio of brands, to solve our customers' most critical equipment challenges—flexible financing included.

We move quickly to deliver the solutions your operations need, getting your assets back to work twice as fast as competitors.

We take ownership of our work. We're proud to build relationships based on humility, honesty and a drive to never stop learning.
We take ownership of our work. We're proud to build relationships based on humility, honesty and a drive to never stop learning.
As a Python portfolio company, Grizzly provides customers with a range of world-class industrial services from the trusted brands in the Python portfolio. Let us exceed your expectations for frac pump refurb, fabrication and maintenance. Then, let us help you replace the multi-vendor model with the power of a single partner.
EXPLORE OUR STATE-OF-ART FACILITY.
Grizzly is proudly based in Texas, a state synonymous with oil and gas, grit and ingenuity. Our 40,000 square foot refurbishment and fabrication facility spawns three acres in Waller, Texas—providing the equipment, technology and strategic location required to service our clients with urgency.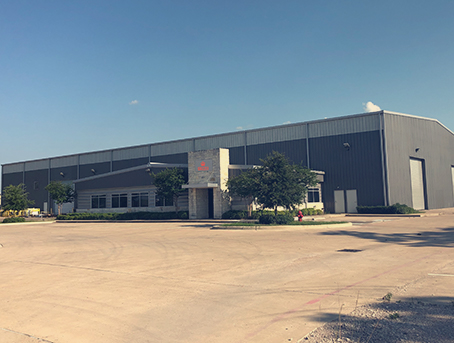 40,000 SQUARE FOOT FACILITY IN WALLER, TEXAS

LEAN MANUFACTURING PRACTICES THAT OPTIMIZE YOUR BUDGET

USER-FRIENDLY SOFTWARE FOR TRACKING YOUR PROJECT IN REAL-TIME
If you give us a seat at the table, we will find a solution. Tell us what you're trying to achieve with your equipment refurbs and fabrications.
Headquarters: 2201 North Sam Houston Pkwy W, Houston, TX 77038