GRIZZLY PRODUCTS ARE COST-EFFECTIVE, SERVICE-FRIENDLY AND DESIGNED TO STAND UP TO OILFIELD CHALLENGES.
Explore our products for the oil and gas industry, including the Grizzly Frac Pump.
As the industry evolves, cost-effective equipment is more important than ever. That's the inspiration behind the Grizzly Frac Pump. Engineered for everyday fracturing and pump down operations, our frac pump delivers unmatched serviceability—simultaneously boosting your productivity and reducing your opex. Once you discover our product's ease of service and maintenance, you'll never think about frac pumps the same way again.
Grizzly works with all major component manufacturers, enabling us to provide exactly what you need, when you need it.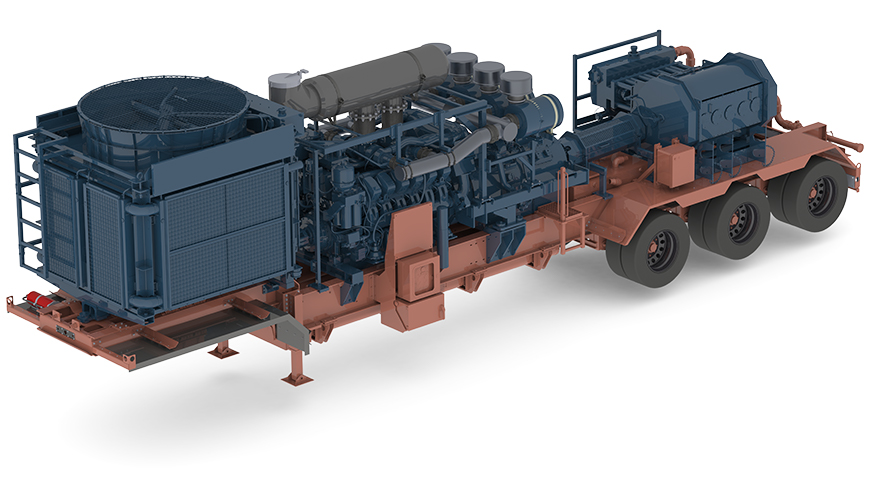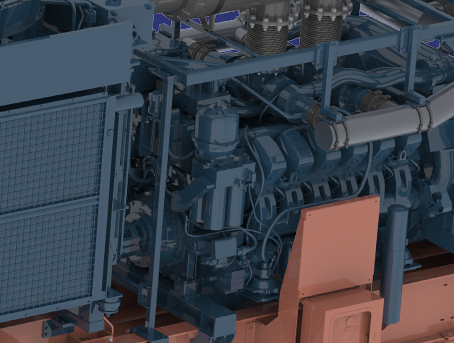 Engine: 2250 – 3000 hp, conventional diesel or DGB

Length: 53′

Width: 8′ 6″

Height: 13′ 6″

Weight: Approx. 80,000 lbs

Cooling System: Cube Style Radiator

Quintaplex or Triplex ready

Features an internal frame fuel tank mount and centralized fluid service that streamline everyday checks, service and preventative maintenance

Meets the needs of your fracking operations, whether you require 2250 or 3000 hp, diesel or DGB

ENGINEERED FOR THE OILFIELD
Performs predictably in even the most severe, relentless oilfield conditions

BUILT FOR YOUR BOTTOM LINE
Designed to maximize your opex budget and unlock the cost savings of preventative maintenance
BACKED BY THE GRIZZLY SERVICE GUARANTEE
Delivered with Grizzly's 24-hour rapid response field service, which helps our customers maximize uptime across the asset's lifecycle
Learn more about the Grizzly Frac Pump. Then, contact us to learn more about the frac pump transforming serviceability, productivity and affordability.
If you give us a seat at the table, we will find a solution. Tell us what you're trying to achieve with your equipment refurbs and fabrications.
Headquarters: 2201 North Sam Houston Pkwy W, Houston, TX 77038