ACCELERATE YOUR PRODUCTIVITY WITH GRIZZLY'S END-TO-END CUSTOM FABRICATIONS.
In-house design. Multi-sector fabrication specialists. A "solution driven" mindset. Discover why operators are partnering with Grizzly for custom fabrications done right.
IN TODAY'S INDUSTRIAL LANDSCAPE, EVERY DETAIL MATTERS.
When executed at a high level, custom fabrication can be the key to optimizing your operations. However, unlocking the full value of your asset requires more than just technical expertise in equipment fabrication. Grizzly's experts bring multi-sector knowledge, robust equipment design experience and innate innovation to each project. Every day, our specialty fabrication customers are utilizing their custom assets to improve critical processes and gain the competitive edge.
Government, military and defense
OUR SPECIALTY FABRICATION PROCESS MINIMIZES TURNAROUND TIME, AND MAXIMIZES VALUE, FOR WORLD-CLASS OPERATORS.
Grizzly knows specialty fabrication. We leverage our expertise and innovation to build powerful, efficient equipment—the kind that delivers predictable peak productivity even in the most demanding operating environments.
If your operation needs specialty fabrication, Grizzly is ready to deliver. Let's talk about your needs and how our team can help you unlock peak productivity.
WE BRING OUR EXPERIENCE TO EVERY FABRICATION JOB.

(Design, Engineering and Fabrication)
Grizzly fabricated a large skid weldment for our customer, starting with its existing 3D model. With our team behind the wheel, our customer eliminated the need for full fabrication drawings—freeing up time and bandwidth for other critical aspects of the project.

(Design and Project Engineering)
Our team recreated a customer's unit by measuring the parts in the field. After turning those measurements into a 3D model, we executed complete fabrication drawings.

(Design Engineering and Fabrication)
We designed a custom manifold to meet the requirements for our customer's trailer-mounted equipment. After molding the manifold, we created drawings to fabricate it.

(Design Engineering and Fabrication)
When our customer needed help creating a mount that would weld to the side of its trailer frame, we rose to the challenge. We used its 3D model to create the mount in CAD, and executed the drawings required to build the pump mount.

SKID WELDMENT FOR A PRESSURE VESSEL
Our production team tackled a skid weldment job that required the installation of a pressure vessel and multiple pipe spools.

Grizzly worked closely with our customer to create a trailer that met its exact requirements.

When our customer needed help relocating a centrifugal pump, our production team drew up an accurate scope of work and began its custom fabrication. This project entailed two custom pipe spool runs, a suction manifold and a robust pump mount.
WE DELIVER THE CUSTOMER SERVICE YOU DESERVE.
We founded Grizzly to correct a blind spot in the industry: a lack of customer service, transparency and fair pricing. We've been raising the bar ever since. From dedicated account managers to responsive service, Grizzly extends a true partnership mentality to every customer.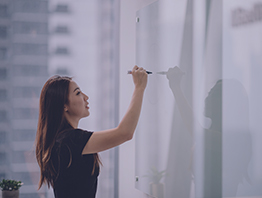 Dedicated Account Managers
Gone are the days of seeking updates or scope changes and never getting a callback. Our account managers are dedicated to your project and to your success. And because you're their top priority, they always respond quickly to emails and voicemails — because that's the kind of service that keeps a project moving forward on time and on budget.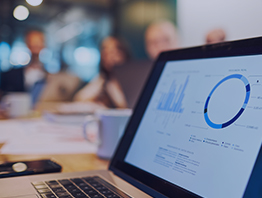 Project Management Software
Once you start working with Grizzly, we'll send you a client login to our proprietary software. Login from any device, anywhere to check the status of our work together in real-time.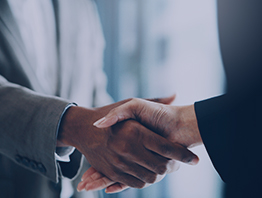 Partnership Mentality
We view our customers as partners, not entries in our CRM. We listen to your challenges. We get creative about solving them. And every step of the way, we act with transparency and urgency. Because a partnership is only a success if it's a true win-win.
If you give us a seat at the table, we will find a solution. Tell us what you're trying to achieve with your equipment refurbs and fabrications.
Headquarters: 2201 North Sam Houston Pkwy W, Houston, TX 77038