GET YOUR UNDERPERFORMING EQUIPMENT BACK TO PEAK PERFORMANCE IN RECORD TIME.
With decades of experience serving world-class operations, we understand the cost of downtime and lost productivity. We get jobs done weeks faster than other equipment solutions teams; that's the Grizzly Guarantee.
FROM COMPONENT SWAPS TO ZERO-HOUR REBUILDS, GRIZZLY HAS YOU COVERED.
In today's market dynamic, operators need to find every possible efficiency. The right equipment refurbishment strategy can take your assets from underperformance to peak productivity quickly and efficiently. But to get the job done right, it takes a partner that's flexible, agile and service-minded. Grizzly has a proven track record for helping world-class oilfield services companies achieve exactly that. No matter your timeline or specifications, trust Grizzly to get your aging equipment back to peak performance—under budget and twice as fast as the competition.
With decades of specialized expertise, Grizzly is equipped to tackle the full array of refurbishment projects, from quick component swaps to zero-hour rebuilds. We launched our company to service the fracking industry, which is still our core focus today. But we've also expanded our capabilities to meet our clients' needs in construction, waste management and other complex industrial equipment. Explore the equipment types and services in our refurbishment, restoration and maintenance wheelhouse.
Frac pumps

Frac trailers 

Entire frac fleets

Blenders
Data vans

Hydration equipment 

Cementers

Chem adds
Double pumpers

Coil tubing unit 

Construction equipment

Waste management equipment
PM and tank cleaning

Parts inspections 

Component repair and swings

Frame blasts
Paint jobs

Industrial coatings 

Rehosing

Fuel end rebuilds
DOT inspections

LED conversions 

Hydraulic component restoration

Zero hour rebuilds
Agility and creative problem-solving are embedded in Grizzly's DNA. We take the time to get to know your operations, developing custom fabrications that reflect the reality of your business. Our in-house design team works hand in hand with our technical teams to ensure each tailored solution is efficiently developed and executed.
Are you ready for a service-minder partner who gets the job done right the first time? Explore our frac pump refurb packages. Then, get in touch with the Grizzly team.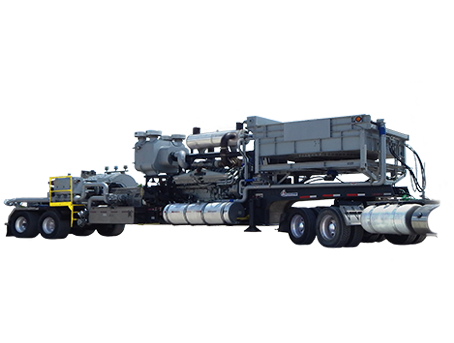 WE STREAMLINE THE REFURBISHMENT PROCESS FOR BUSY
OILFIELD SERVICES COMPANIES.
Decades in the industry will teach you a thing or two about the importance of efficiency. We embed these best practices into every stage of our equipment refurb process. From comprehensive inspection through diagnosis and final testing, we exceed our clients' expectations for quality, speed and service.

We discuss your operation's needs. Then, we receive your equipment so that we can determine the exact solutions that will bring your assets back to peak productivity.

Grizzly's seasoned technicians perform a rigorous, comprehensive inspection. During a customer consultation, we share our findings with you and answer all your questions.

COMPLETE TEARDOWN AND QUOTE
We complete the equipment teardown and develop a customized quote for the refurbishment services outlined during our initial consultation. When we say "quote", we don't mean a single paragraph and vague line items. Our proposals are in-depth, breaking down every cost transparently to ensure we're aligned with our customers before work begins. After another customer consultation, we begin work as soon as the agreement is signed.

We execute the specified services in our state-of-the-art facility in Waller, Texas. Through every stage of the project, our customers can access real-time updates via our proprietary software. Have a question or need to submit a change order? Our dedicated project managers are ready to provide the responsive service you deserve.

We perform industry-best testing to ensure your assets are ready to deliver peak performance based on your operation's unique specifications.

Once testing has verified the quality of our work, we collaborate with you to ensure final acceptance. Our service team ensures your assets' smooth transition back into the field. As your refurbished equipment progresses across its lifecycle, our 24-hour rapid response team is ready to deliver turnkey maintenance.
WE DELIVER THE CUSTOMER SERVICE YOU DESERVE.
We founded Grizzly to correct a blind spot in the industry: a lack of customer service, transparency and fair pricing. We've been raising the bar ever since. From dedicated account managers to responsive service, Grizzly extends a true partnership mentality to every customer.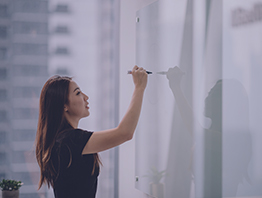 Dedicated Account Managers
Gone are the days of seeking updates or scope changes and never getting a callback. Our account managers are dedicated to your project and to your success. And because you're their top priority, they always respond quickly to emails and voicemails — because that's the kind of service that keeps a project moving forward on time and on budget.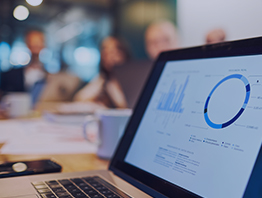 Project Management Software
Once you start working with Grizzly, we'll send you a client login to our proprietary software. Login from any device, anywhere to check the status of our work together in real-time.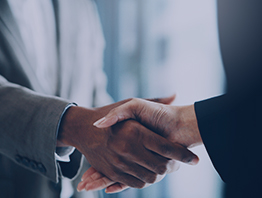 Partnership Mentality
We view our customers as partners, not entries in our CRM. We listen to your challenges. We get creative about solving them. And every step of the way, we act with transparency and urgency. Because a partnership is only a success if it's a true win-win.
If you give us a seat at the table, we will find a solution. Tell us what you're trying to achieve with your equipment refurbs and fabrications.
Headquarters: 2201 North Sam Houston Pkwy W, Houston, TX 77038