PARTNER WITH GRIZZLY FOR PEAK PERFORMANCE.
In an industry as dynamic as ours, complacency is a liability. That's why oilfield services companies and operators alike partner with Grizzly. Make the most of your investments with a team that gets your equipment back to peak performance—and back into the field—twice as fast as the competition.
Give your assets, and your performance, an upgrade with Grizzly's industry-leading heavy equipment refurbishment.

Trust our in-house design and custom fabrication teams to give your operation the solution it needs—no matter how complex the specifications.

Give your fleet an instant upgrade with cost-effective frac pumps designed for the relentless conditions our industry demands.

Let our 24-hour rapid response team get you back to peak performance with urgency. Because every second of downtime matters.
PARTNER WITH GRIZZLY FOR
NEXT-LEVEL SERVICE.
We know oilfield equipment refurb, maintenance and restoration better than any team in the business. But we also know that customers deserve more than just technical prowess. We launched Grizzly to raise the bar for service, and we're delivering on that promise 24/7/365.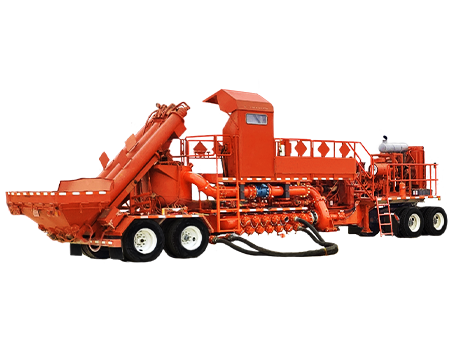 PARTNER WITH GRIZZLY FOR PRACTICAL INDUSTRY INSIGHTS.
Industry buzz is one thing; applicable insights are another. Explore the Grizzly blog for equipment best practices that position your operations at the head of the pack.
WALLER, TEXAS, April 29, 2021—Since opening its doors in a cooling market, Grizzly Manufacturing has never been afraid to pave its own path. With its latest hire, the equipment solutions company is making bold moves yet again: bringing on a vice president known for breaking the mold. "Successful companies [...]
By nearly every measure imaginable, 2020 was a "once in this lifetime" kind of year. The dual OPEC and COVID-19 crises pushed the oil and gas industry to the brink. Remote working became the new normal, whether we were ready for it or not. But as any industry veteran [...]
If you give us a seat at the table, we will find a solution. Tell us what you're trying to achieve with your equipment refurbs and fabrications.
Headquarters: 2201 North Sam Houston Pkwy W, Houston, TX 77038
Permian Service Center: 6510 Golder Ave, Odessa, TX 79764