Grizzly is excited to announce the joining of Chris Combs to the team. Mr. Combs will be acting as our new President, with experience in a wealth of operational, engineering, business development, management, and executive capacities with large public companies as well as small to mid-cap organizations.
Grizzly would also like to take a moment to thank our former President Kirk French. Mr. French's technical knowledge and prowess for oilfield equipment will remain intact in Grizzly's commitment to advance the equipment packages of the future. We would like to congratulate Kirk and all of his efforts thus far as he will be moving up to be an active member of our board.
We appreciate his commitment to Grizzly and our success.
PARTNER WITH GRIZZLY FOR PEAK PERFORMANCE.
In an industry as dynamic as ours, complacency is a liability. That's why oilfield services companies and operators alike partner with Grizzly. Make the most of your investments with a team that gets your equipment back to peak performance—and back into the field—twice as fast as the competition.
Give your assets, and your performance, an upgrade with Grizzly's industry-leading heavy equipment refurbishment.

Trust our in-house design and custom fabrication teams to give your operation the solution it needs—no matter how complex the specifications.

Give your fleet an instant upgrade with cost-effective frac pumps designed for the relentless conditions our industry demands.

Let our 24-hour rapid response team get you back to peak performance with urgency. Because every second of downtime matters.
PARTNER WITH GRIZZLY FOR
NEXT-LEVEL SERVICE.
We know oilfield equipment refurb, maintenance and restoration better than any team in the business. But we also know that customers deserve more than just technical prowess. We launched Grizzly to raise the bar for service, and we're delivering on that promise 24/7/365.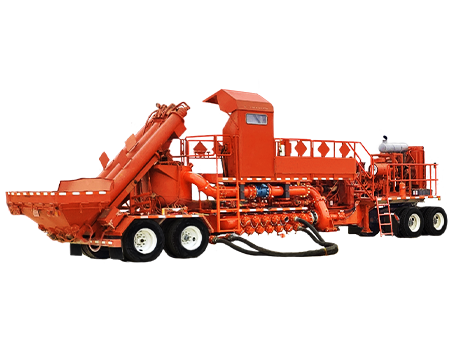 PARTNER WITH GRIZZLY FOR PRACTICAL INDUSTRY INSIGHTS.
Industry buzz is one thing; applicable insights are another. Explore the Grizzly blog for equipment best practices that position your operations at the head of the pack.
Grizzly Manufacturing is excited to announce the field deployment of their EnviroFrac™ platform in partnership with an industry-leading, US-based completions service company. EnviroFrac™ is an electric frac platform, designed in conjunction with Sewart Supply, that offers 100% electric, 3,000 hhp frac pumps, next generation style electric blenders, custom-engineered switchgears, [...]
As with any technology or solution - regardless of the benefits touted, it's important to consider in some detail the relevance and suitability of that solution to the specific application at hand. Electrification of frac pumping equipment is no different but with important caveats regarding certain drivers of adoption. [...]
If you give us a seat at the table, we will find a solution. Tell us what you're trying to achieve with your equipment refurbs and fabrications.
Headquarters: 2201 North Sam Houston Pkwy W, Houston, TX 77038